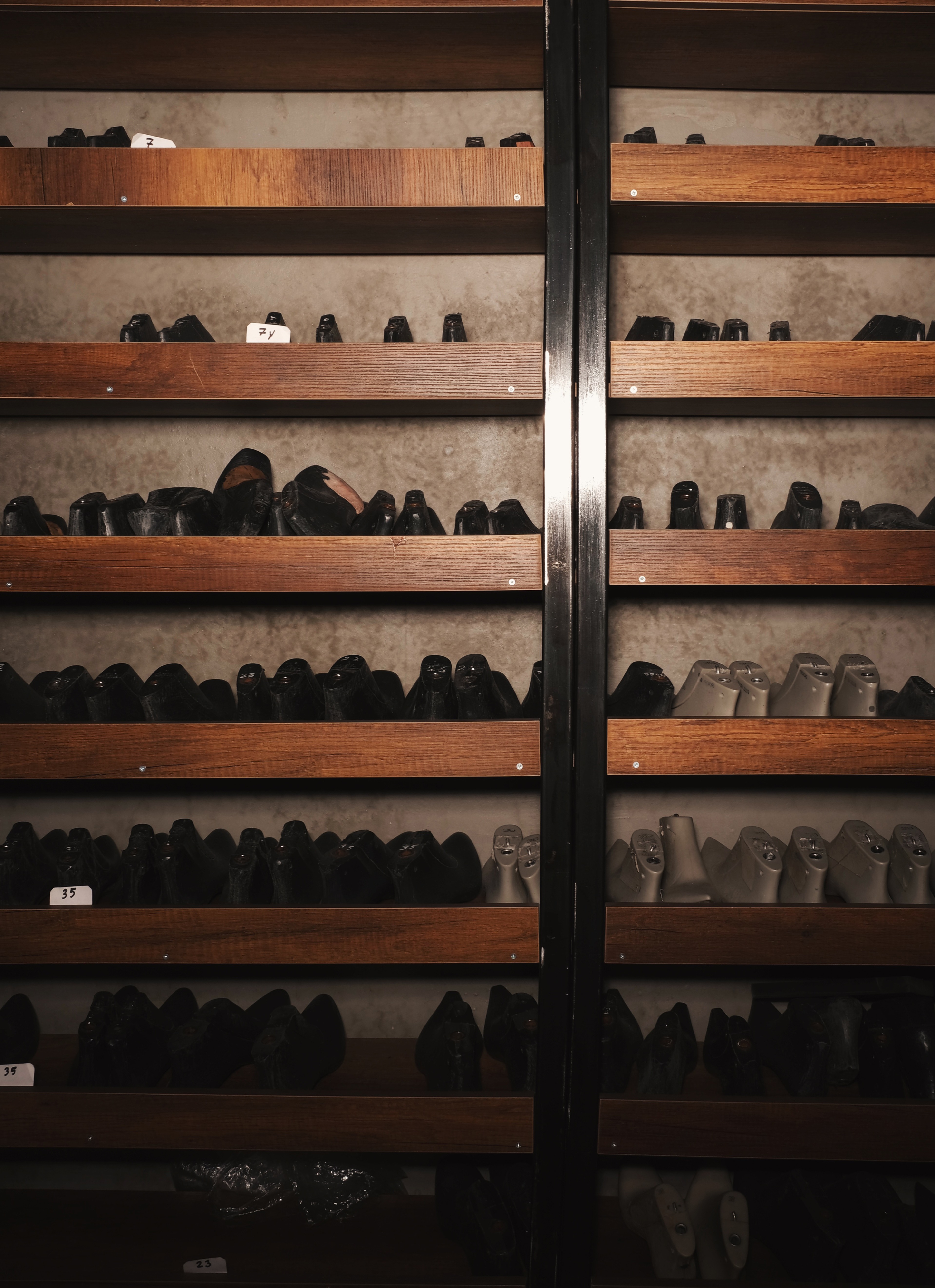 We are the designer brand founded 10 years ago in Tbilisi.
Abbreviation LNB stands for "Limited & Branded", which reflects the very nature of our brand – limited capsule collections paired with unique designer vision.
A starting point.
A small-scale shoe collection served as a starting point for the designer. Now, our shoes are created by a large team of professionals. It includes craftsmen for every detail of the shoe: constructor, shoemaker, tailor, cosmetics specialist etc. For our products use only natural high-quality materials – leather, nubuck, textile, wood.
A unique service of LNB STUDIO workshop is shoe customization. Our clients can choose the color, material, shape, and thickness of the heel to their taste. In this case each product is made to individual measurements.
Memorable and unconventional silhouettes won the hearts of women around the world, allowing for development and expansion of the brand. That was how the first limited clothing collection appeared.
The brand's philosophy
The brand's philosophy is daring and bright models of shoes with stable heels. When it comes to clothing, the brand's DNA is a combination of masculine oversize jackets with elegant and feminine silhouettes. Constructors who create unique patterns from scratch, work together with tailors to make our ideas transform into garments in the most professional way possible.
∞ number of materials
We work with an unlimited number of materials and are able to select fabrics according to individual requests. We take the customer's measurements and tailor products to order. Furthermore, many well-known brands value LNB STUDIO as a production platform that makes their capsule collections come to life.
Tbilisi workshop location
Address: 12 Kobuleti St, T'bilisi, Georgia
E-mail: [email protected]
Phone: +995 555 19 00 110